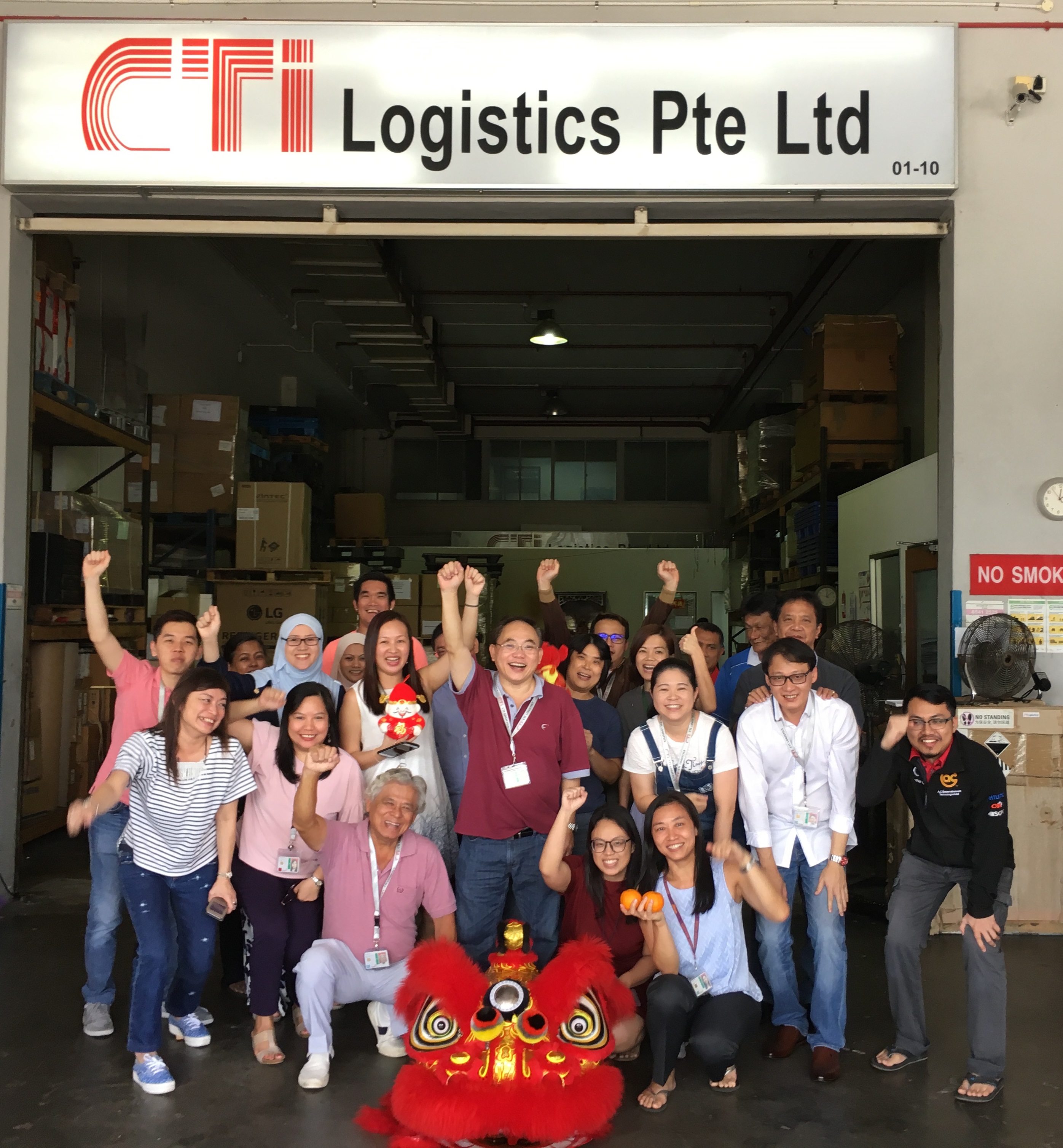 Welcome to CTI - your reliable and trustworthy partner.
CTI Logistics Pte Ltd was incorporated in 1981 in Singapore.
CTI-Singapore is a joint partnership between CTI Logistics (HK) Co., Limited in Hongkong and Team-Air Pte Ltd in Singapore.
Our Chairman, CTI Holding Co., Ltd, Khun Anusak Inthraphuvasak has stated ''Our key objective is simply to satisfy our customers' every need.
And the strategy to achieve this is by preparing our human resources to service the needs of our customer better, by investing in information technology, providing staff training that will enhance work efficiency and developing our services".
We pride ourselves as a medium size freight forwarder, neither big nor small – a good size to optimise work processes for efficiency and reliability.
Our business activities are in Airfreight & Ocean Freight forwarding, Transhipment, Cross-trade shipment, Warehousing, Local & Reefer transportation, Cross-Borders transportation, Pick & Pack and Project Cargo Handling.
Through the years of growth and building up the core business, we are proud to be appointed the Cargo Sales Agent for major airlines and shipping carriers.
In this respect we are able to promote and market available capacity to our valued customers.
We are focused in every shipment we process and handle to ensure your goods are delivered on time.
With determination, hard work and dynamism we strive to build our business into a World Class International Supply Chain in the region.
Our Vision
CTI aims to be a World Class International supply chain in this region
Our Mission
To sustain a winning formula for customer satisfaction and growth for CTI
Our Core Values
To deliver compassion, service excellence, integrity and most of all respect for all